NCTA is the trade association that represents the U.S. cable and telecommunications industry. While they support the industry that connects more than 90% of American households, their site did not reflect the innovation of their members and the entertainment they provide.
DMI was tasked with developing a content and platform strategy to reposition NCTA.com as the go-to resource for cable, broadband and the technology and entertainment it provides.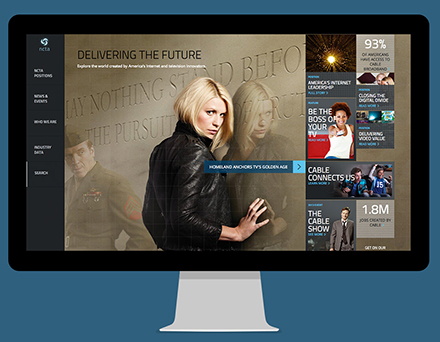 In order to shift perceptions of the cable industry, we had to evolve the way that NCTA communicates with a variety of constituents: legislators, consumers, public interest groups and the media. Content on the site needed to be informative, relatable and easy-to-digest. Design needed to incorporate the latest in digital trends. Put simply, rather than build a "traditional" association website we had to create an engaging platform for NCTA to proactively address the issues affecting their industry.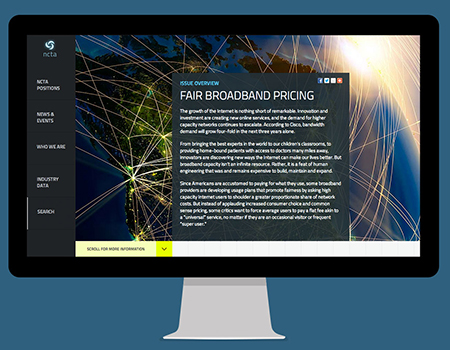 We began with an overhaul of their existing content. Dense, reactive issue statements were boiled down to coherent, forward-looking position pieces. An interactive gallery of industry data was created to be an easy-to-use resource for The Hill and media alike. Lastly, the design of the site was updated to reflect a fresh visual identity representative of the industry.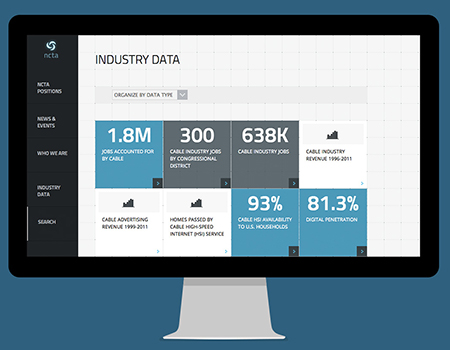 To be more proactive when it comes to telling their story both on the site and in the media, we also created a series of three infographics that highlight key content: Cable's Ongoing Evolution, Cable vs. À La Carte and Lowering the Cost of Quality Time.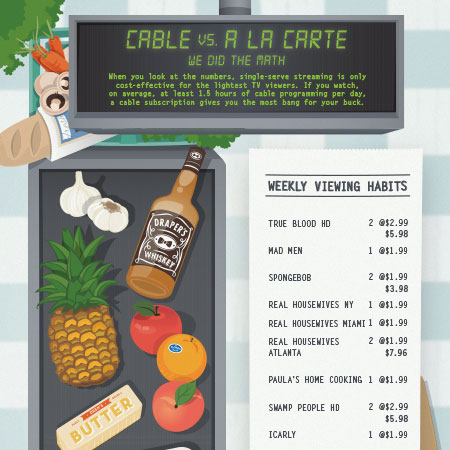 The result is a unique interactive experience that more accurately portrays the vision of NCTA members and differentiates the association within a sea of competing issues and legislation.