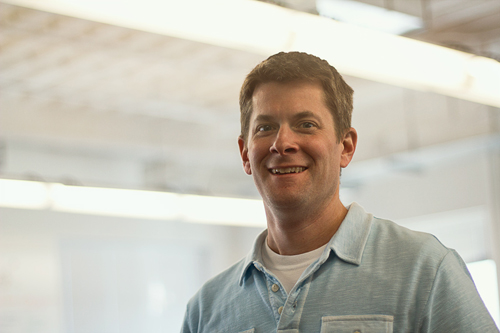 Arlington, VA–April 25, 2012 Full-service creative agency DMI is pleased to announce the arrival of its new Creative Director of Copy and Content, Mick Sutter. Sutter joins DMI following 15 years at Arnold Worldwide where he most recently served as senior vice president and creative director.
At DMI, Sutter will lead the copy and content side of the creative team. He will join fellow Creative Director Stefan Poulos to lead integrated brand strategy campaigns for a growing number of notable clients, including AARP, Georgetown University School of Continuing Studies, and Hilton brands, such as Hilton HHonors, DoubleTree by Hilton, and Hilton Hotels and Resorts.
"We recognize that high-quality content is at the core of any smart brand strategy. But content is not just copywriting—it's building and telling great stories about a brand," said President and Executive Creative Director for DMI's Brand Marketing and Customer Experience division Anthony Pappas. "That's where Mick comes in. Hiring Mick as creative director of content is one way that we are orchestrating our approach to business. By outfitting our organization with his in-depth experience and forward-thinking mentality we're enabling the DMI team to better serve existing and new clients to come."
At Arnold Worldwide, Mick oversaw the Washington, D.C. office's largest client, Amtrak, and was responsible for all disciplines of work, including digital, social, event, print, outdoor and broadcast. His acclaimed work for brands, including BBC America, The Bahamas Ministry of Tourism, Choice Hotels International, Colonial Williamsburg, McDonald's and USA TODAY has been recognized by The One Show, Communication Arts, Cannes, Clios, Effies, and more.
"The brands and opportunities coming in the door at DMI are jaw-slackening," said Sutter. "I can only hope the experience and insight I bring to the table are equal to what I know I'll learn from this highly-successful, innovative team. It's the first time in a long time that I've truly felt that the sky's the limit."