The DMI Pulse is a weekly roundup of news, trends, and insights from the DMI Strategy Team. Questions or comments? Drop us a line below.
Second Screen Experiences + The Living Room Battle
Last week, Microsoft released their SmartGlass app for Windows 8, Android and iOS. SmartGlass is a mobile phone/tablet experience designed to interact directly with a user's XBOX 360. Microsoft's free app is being released just before Nintendo launches the Wii U on November 18th. The new Nintendo system features a touch-screen controller and the ability to browse the web directly through the console. These are great features to tout in your ads – but are they actually desired?
The idea of the "second screen" exists because people want to multi-task. They will surf Facebook as an episode of Modern Family plays in the background, occasionally glancing up from the screen when the familial hijinks kick it up a notch. It's two screens for two different purposes. But what Microsoft and Nintendo propose is two screens for one purpose. Access the SmartGlass app and your tablet is intrinsically linked and bound to the content on your television, allowing you to become more knowledgeable and invested in what you are seeing. Is this what we want? Consumers use second screens to become more passive consumers, not more active. It's lean back, not lean forward.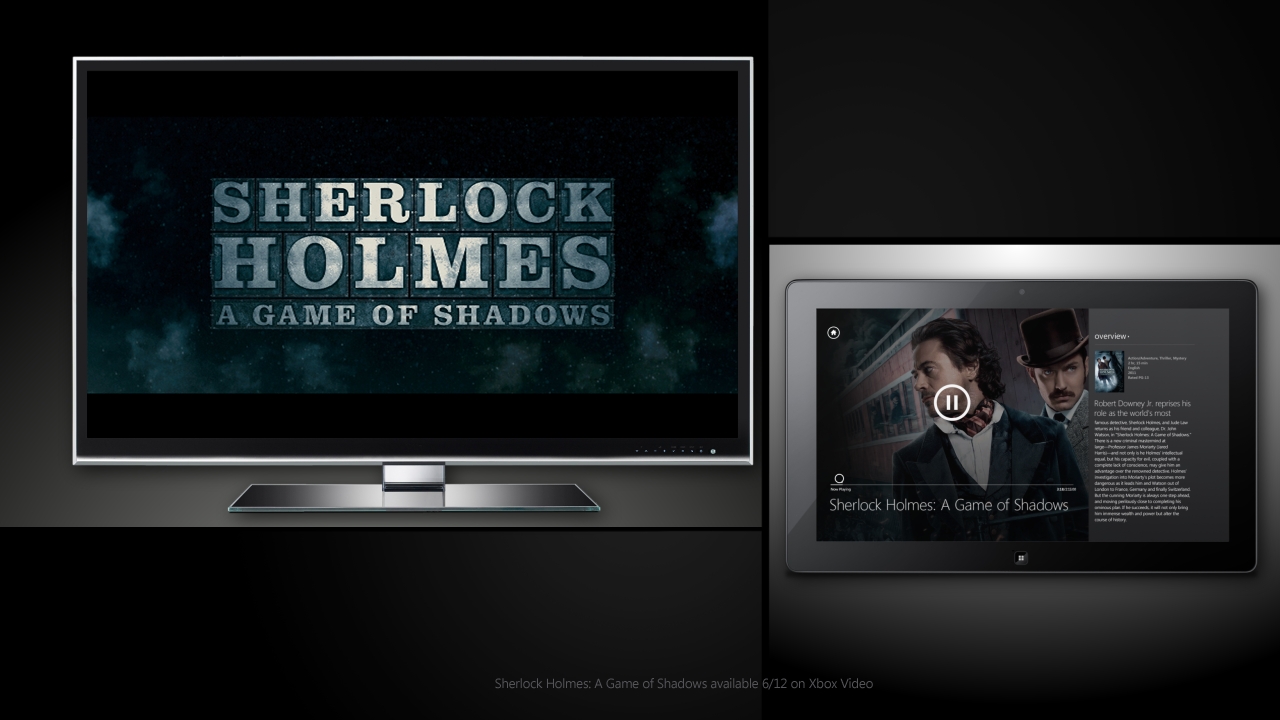 These attempts by Microsoft and Nintendo at creating a second-screen experience do highlight a commitment to a distinct advantage both companies (along with Sony) know they have – a place in the living room. Starting with Sony's Playstation3 touting the ability to play Blu-ray movies, game consoles have been making great strives to be more than just a way to play games – but a way to consume all types of media in a lean-back mentality. Brands know this is a valuable way to connect with customers – but it's not always so easy to get done (see Google TV).
It will be interesting to see how this advantage plays out for Microsoft, Nintendo and Sony in the near future. With next generation consoles from all three expected in the next few years, how will these high-priced offerings stand up against lower-cost offerings from Apple or Roku?
Read an in-depth review of SmartGlass>
Square at Starbucks Offers Hope for Mobile Payments
On November 8th, Starbucks started offering payments through the Square Wallet mobile application. This could prove to be a big step for mobile payments actually (finally?) becoming a part of our lives. There have been several reasons mobile payments have yet to really catch on, and Starbuck's adoption of Square circumvents all of these:
Technology – most mobile payments systems have relied on near-field communication (NFC) chips in a customer's phone. This allowed users to swipe their phone like a credit card to make payments. NFC's adoption was slow to start and, since the iPhone 5 does not support it, its future remains uncertain. Square has a user's credit card on file and charges it digitally – no technology beyond an Internet connection needed.
Competition – with so many companies aiming to get into the mobile payments business, there hasn't really been much hand holding and cooperation. For example, Verizon blocked the use of Google Wallet on the the Google-sanctioned Samsung Galaxy Nexus. Even Google Wallet itself require the use of a Citi MasterCard to access. Square can be downloaded to iOS or Android on any carrier – marking the potential for any consumer to jump on board (for now).
Support from retailers – make no mistake, Starbucks jumping on board with Square (as well as Apple's Passbook) is a big deal. Other retailers will be watching and see if their commitment to faster payments and customer experience through mobile payments is a success or not.